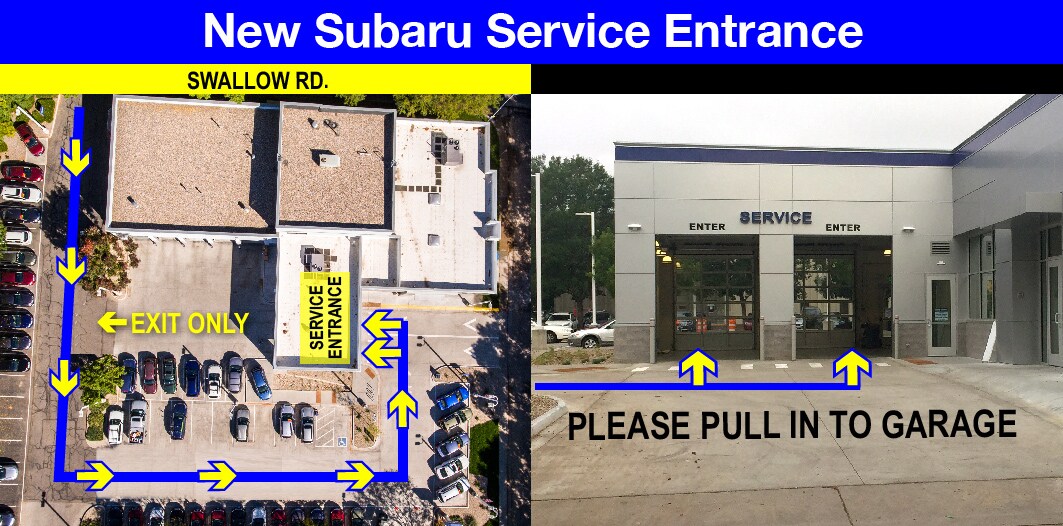 Takata Airbag Recall Info
We are able to schedule repairs online for the Airbag Recall. Please contact the dealership (phone at 970-226-3100 or email jerrym@dellenbach.com) with your Vehicle Identification Number (VIN). Parts are available at dealership. We apologize for any inconvenience and thank you for your patience.


Maintaining the Performance of your Subaru
Here at Dellenbach Subaru we have made a considerable investment to ensure that your vehicle is properly serviced and you are completely satisfied with your Subaru ownership experience.
Our service facility utilizes the latest equipment and Subaru special tools/diagnostic equipment.
Our technicians are Subaru trained and certified on the latest Subaru technology advancements.
We use only Genuine Subaru Parts which are exactly engineered and designed to fit your vehicle.
Performing routine vehicle maintenance will prolong the life of your Subaru, optimize fuel economy and result in a higher re-sale value. In order for us to help you maintain your Subaru in a manner that keeps it trouble-free and a pleasure to drive for many years to come, you should be aware of the maintenance intervals and requirements. Listed below is the Dellenbach Subaru recommended maintenance schedule.