November 2022
---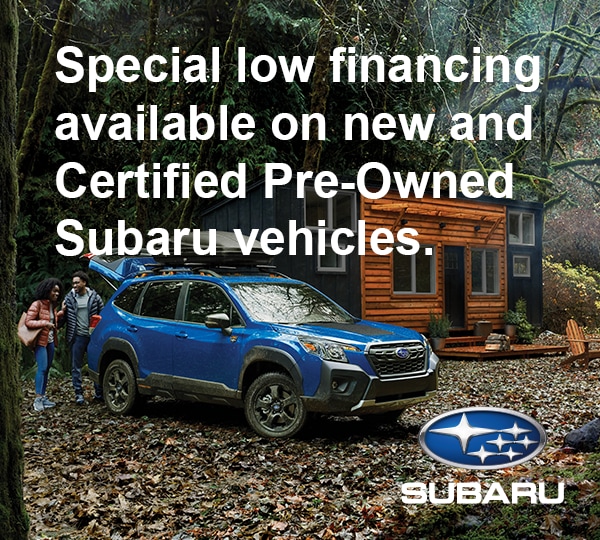 Now through November 30, Dellenbach Subaru is offering special low APR financing on select new 2022 models - PLUS - rates as low as 4.49% on certified pre-owned.
Learn more
.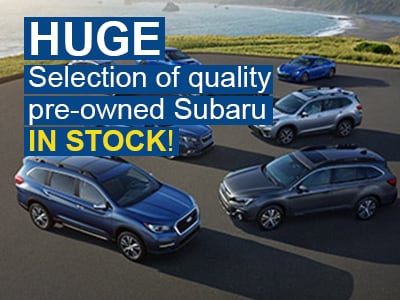 We currently have a great selection of pre-owned Subaru IN STOCK. 
Shop now
for the Subaru that's right for you!
---
---

We're sorry, we do not currently have any specials published. Please check back soon or contact us for more information.
Specials Navigation
Chevrolet Sales Hours
Monday

8 a.m. - 6:30 p.m.

Tuesday

8 a.m. - 6:30 p.m.

Wednesday

8 a.m. - 6:30 p.m.

Thursday

8 a.m. - 6:30 p.m.

Friday

8 a.m. - 6:30 p.m.

Saturday

8 a.m. - 6:00 p.m.

Sunday

Closed
See All Department Hours
Dealership Hours
Monday

8 a.m. - 6:30 p.m.

Tuesday

8 a.m. - 6:30 p.m.

Wednesday

8 a.m. - 6:30 p.m.

Thursday

8 a.m. - 6:30 p.m.

Friday

8 a.m. - 6:30 p.m.

Saturday

8 a.m. - 6:00 p.m.

Sunday

Closed
Parts Dept. Hours
Monday

7:30AM to 6:00PM

Tuesday

7:30AM to 6:00PM

Wednesday

7:30AM to 6:00PM

Thursday

7:30AM to 6:00PM

Friday

7:30AM to 6:00PM

Saturday

8:00AM to 4:00PM

Sunday

Closed
Service Dept. Hours
Monday

7:30AM to 6:00PM

Tuesday

7:30AM to 6:00PM

Wednesday

7:30AM to 6:00PM

Thursday

7:30AM to 6:00PM

Friday

7:30AM to 6:00PM

Saturday

8:00AM to 4:00PM

Sunday

Closed
Subaru Sales Hours
Monday

8 a.m. - 6:30 p.m.

Tuesday

8 a.m. - 6:30 p.m.

Wednesday

8 a.m. - 6:30 p.m.

Thursday

8 a.m. - 6:30 p.m.

Friday

8 a.m. - 6:30 p.m.

Saturday

8 a.m. - 6:00 p.m.

Sunday

Closed
See All Department Hours
Cadillac Sales Hours
Monday

8 a.m. - 6 p.m.

Tuesday

8 a.m. - 6 p.m.

Wednesday

8 a.m. - 6 p.m.

Thursday

8 a.m. - 6 p.m.

Friday

8 a.m. - 6 p.m.

Saturday

8 a.m. - 6 p.m.

Sunday

Closed
See All Department Hours