June Specials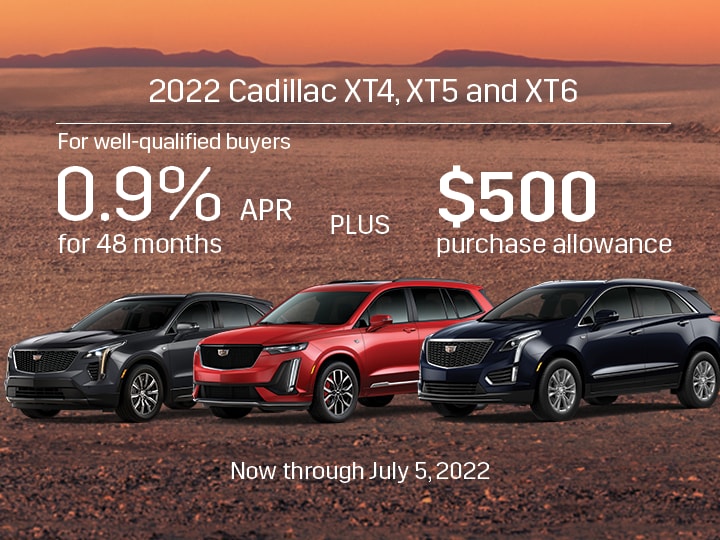 Don't miss 0.9% APR for 48 months PLUS $500 purchase allowance on new 2022 XT4, XT5 and XT6 Cadillac models. Available now through July 5, 2022.
Start shopping
.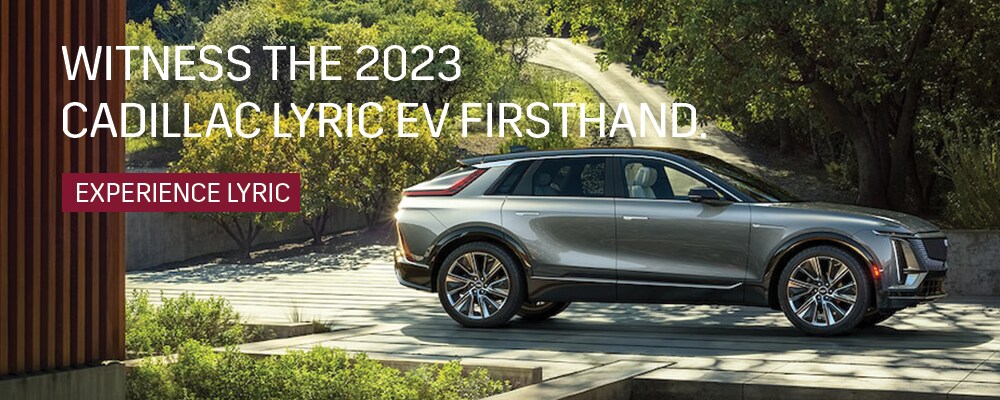 View all special offers from Dellenbach Cadillac.
We're sorry, we do not currently have any specials published. Please check back soon or contact us for more information.
Specials Navigation
Chevrolet Sales Hours
Monday

8 a.m. - 7:00 p.m.

Tuesday

8 a.m. - 7:00 p.m.

Wednesday

8 a.m. - 7:00 p.m.

Thursday

8 a.m. - 7:00 p.m.

Friday

8 a.m. - 7:00 p.m.

Saturday

8 a.m. - 6:00 p.m.

Sunday

Closed
See All Department Hours
Dealership Hours
Monday

8 a.m. - 7:00 p.m.

Tuesday

8 a.m. - 7:00 p.m.

Wednesday

8 a.m. - 7:00 p.m.

Thursday

8 a.m. - 7:00 p.m.

Friday

8 a.m. - 7:00 p.m.

Saturday

8 a.m. - 6:00 p.m.

Sunday

Closed
Parts Dept. Hours
Monday

7:30AM to 6:00PM

Tuesday

7:30AM to 6:00PM

Wednesday

7:30AM to 6:00PM

Thursday

7:30AM to 6:00PM

Friday

7:30AM to 6:00PM

Saturday

8:00AM to 4:00PM

Sunday

Closed
Service Dept. Hours
Monday

7:30AM to 6:00PM

Tuesday

7:30AM to 6:00PM

Wednesday

7:30AM to 6:00PM

Thursday

7:30AM to 6:00PM

Friday

7:30AM to 6:00PM

Saturday

8:00AM to 4:00PM

Sunday

Closed
Subaru Sales Hours
Monday

8 a.m. - 7:00 p.m.

Tuesday

8 a.m. - 7:00 p.m.

Wednesday

8 a.m. - 7:00 p.m.

Thursday

8 a.m. - 7:00 p.m.

Friday

8 a.m. - 7:00 p.m.

Saturday

8 a.m. - 6:00 p.m.

Sunday

Closed
See All Department Hours
Cadillac Sales Hours
Monday

8 a.m. - 6 p.m.

Tuesday

8 a.m. - 6 p.m.

Wednesday

8 a.m. - 6 p.m.

Thursday

8 a.m. - 6 p.m.

Friday

8 a.m. - 6 p.m.

Saturday

8 a.m. - 6 p.m.

Sunday

Closed
See All Department Hours