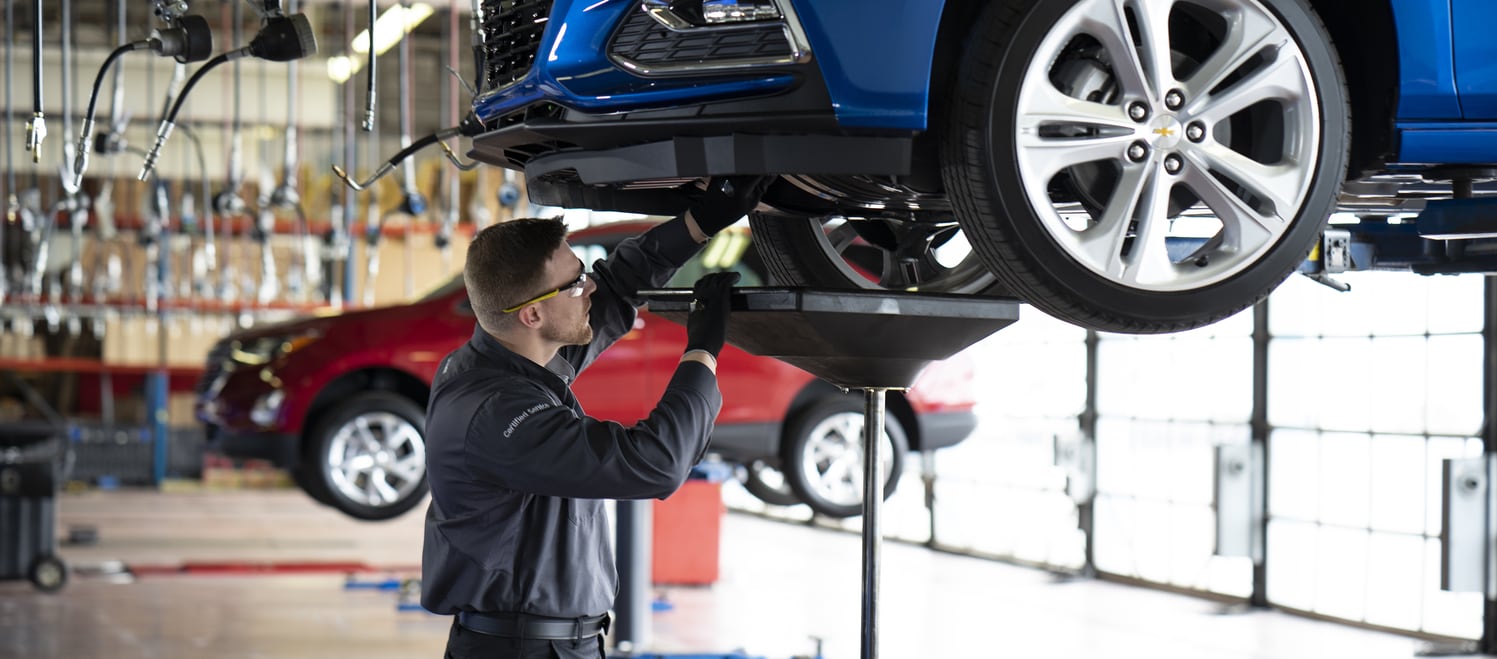 Bring Your Car to the Dellenbach Motors Service Center for an Oil Change
Drivers in the Fort Collins, CO area depend on vehicles to accomplish everyday tasks. Here at Dellenbach Motors, we can relate. After all, we know that our vehicles help get us all to work, grant us access to the outside world for necessities, encourage communication, and give us access to leisure and enrichment activities. If you value your vehicle and want to keep it in top shape for all of your adventures in Loveland, CO and beyond, we invite you to bring your car to our auto service center.
It's a great idea to take your car's maintenance and upkeep seriously if you want to keep it running for the long haul. Oil changes serve as one example of routine automotive maintenance that you'll have to consider from time to time. Even if you have no automotive knowledge outside of knowing that you need routine oil changes, then bringing your car to a trusted service department can make a big difference to how long you can depend on your vehicle.
We recognize that a lot of drivers in the Greeley, CO area like to take a hands-on approach to car maintenance. If you're willing to get a little dirty and change your own oil, then we think that's great! However, as time goes by, a simple oil change becomes ever more challenging with the modern complexity of vehicles and the accumulated impact of your daily driving routine. Unless you are well-versed in auto service, you could damage your car or yourself by performing an oil change.
Oil Change FAQs
How Often Should I Get an Oil Change?
Different manufacturers have varying requirements, but most modern cars can go 5,000 to 7,500 miles in between oil changes. Check your vehicle's owners manual or contact an automotive specialist for information regarding your specific model.
Can I Put Oil Into My Car Instead of Getting an Oil Change?
Some clever motorists might consider buying a bottle of oil and pouring some into the vehicle's oil reservoir, foregoing an oil change. However, you should not forego a true oil change for the convenience of just adding more oil to your vehicle. Your engine can suffer damage as the sludge that normally gets removed during the oil change and oil filter replacement process stays in your vehicle.
What Happens if You Put Too Much Oil Into Your Car?
Adding too much oil to your vehicle is dangerous, which is another reason why our oil change experts recommend that you seek out an experienced professional. Your engine can lock up, and you might need to replace or repair parts of your engine.
What is the Difference Between Conventional and Synthetic Oil?
You have the option of conventional oil or a synthetic oil blend for your vehicle. Synthetic oil offers protection for your vehicle when faced with extreme weather and it can lubricate your vehicle better than conventional oil. If you drive a late-model car to run errands throughout the Fort Collins area, then conventional oil might be the way to go. An automotive service professional can advise you on which type works for your specific vehicle.
If you seek experienced auto professionals to handle your routine service and repairs, then the Dellenbach Motors Service Center is the place to visit. Our mechanics will work quickly to get you back onto the roads of Windsor, CO and elsewhere with as little downtime as possible. We know that you value your time, and we value your time, too.