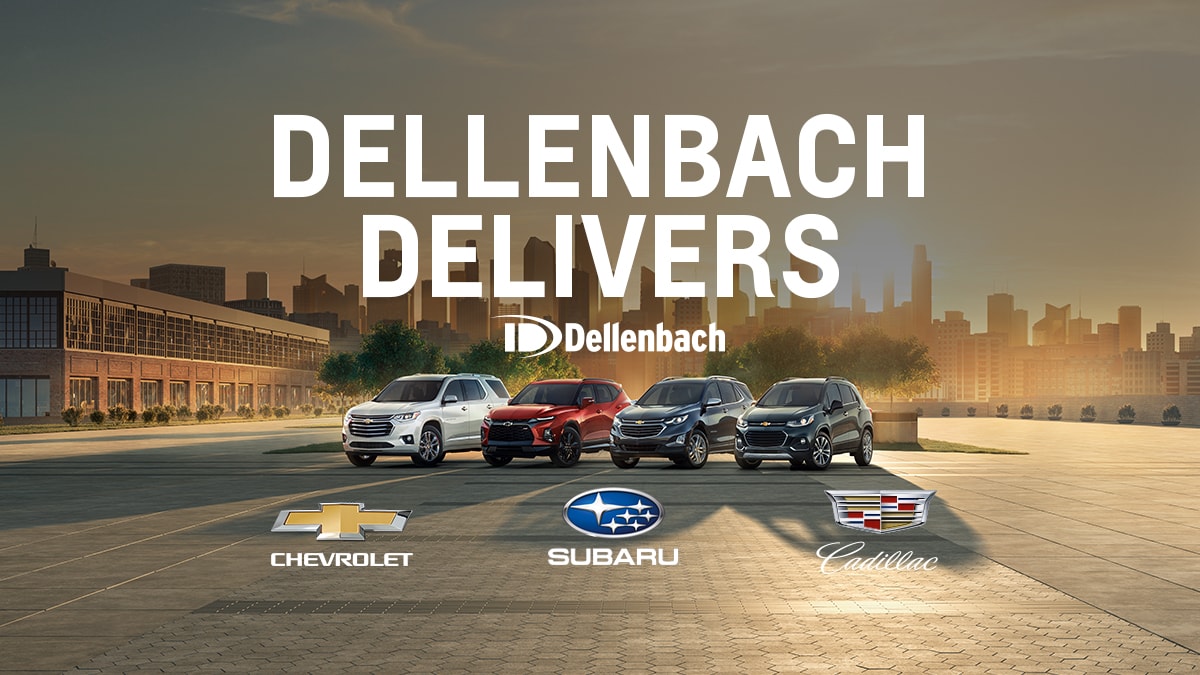 Dellenbach Motors makes it easy to shop for a vehicle or maintain your current one from the comfort of your home or office. 
With our free vehicle delivery service, we deliver the new/used car, truck or SUV of your choice to your doorstep. 
This service is available for test drives and purchases. In fact, we'll bring the paperwork to complete the purchase onsite.
If your vehicle needs maintenance or repair, a technician will pick it up, perform the work, return it to your driveway and disinfect all high-traffic touch points. 
It's that easy!
Your time is important! If you're looking for a new Chevy, new Cadillac or new Subaru in Fort Collins, Loveland, Windsor, Wellington or the surrounding areas, Dellenbach's vehicle delivery is here to make the process easier than ever.