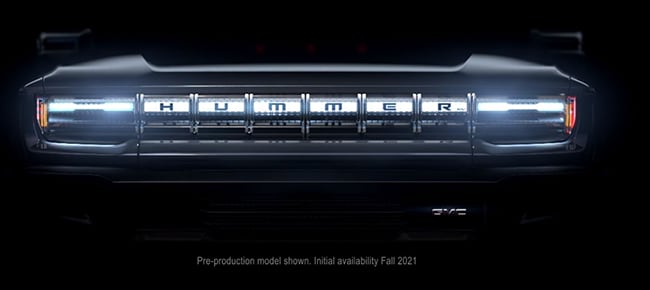 On Jan. 30, 2020, General Motors announced the introduction of a HUMMER electric vehicle (EV) as the first electric addition to GMC's lineup of premium trucks and SUVs. The new HUMMER will have up to 1,000 HP, 11,500 LB. FT of torque and a 0-60 time of 3 seconds.
GM's strategy is to provide all their brands a path to a zero-emissions future.

Cadillac will also play a lead role in the plan moving forward and will launch an electric crossover off GM's next-generation EV architecture in 2022.
Read More