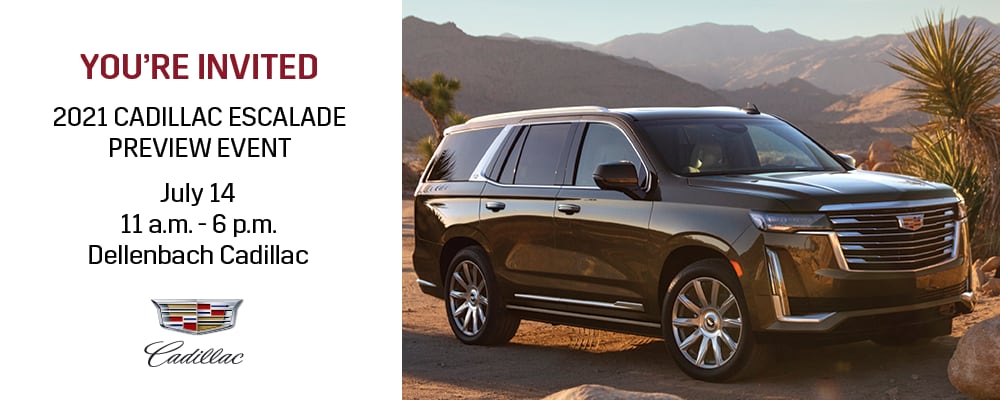 Dellenbach Cadillac is excited to announce a preview event for the redesigned 2021 Cadillac Escalade.
Discover this feast for the eyes first hand from 11 a.m. - 6 p.m. this Tuesday, July 14.
Boasting the industry's first curved OLED with more than 38-inches of total diagonal display, hands-free SUPER CRUISE™, and finely-tailored interior design, the 2021 Escalade is sure to please the most discerning buyers.
For your health and safety, Dellenbach will be doing everything possible to maintain a clean environment.
Read More