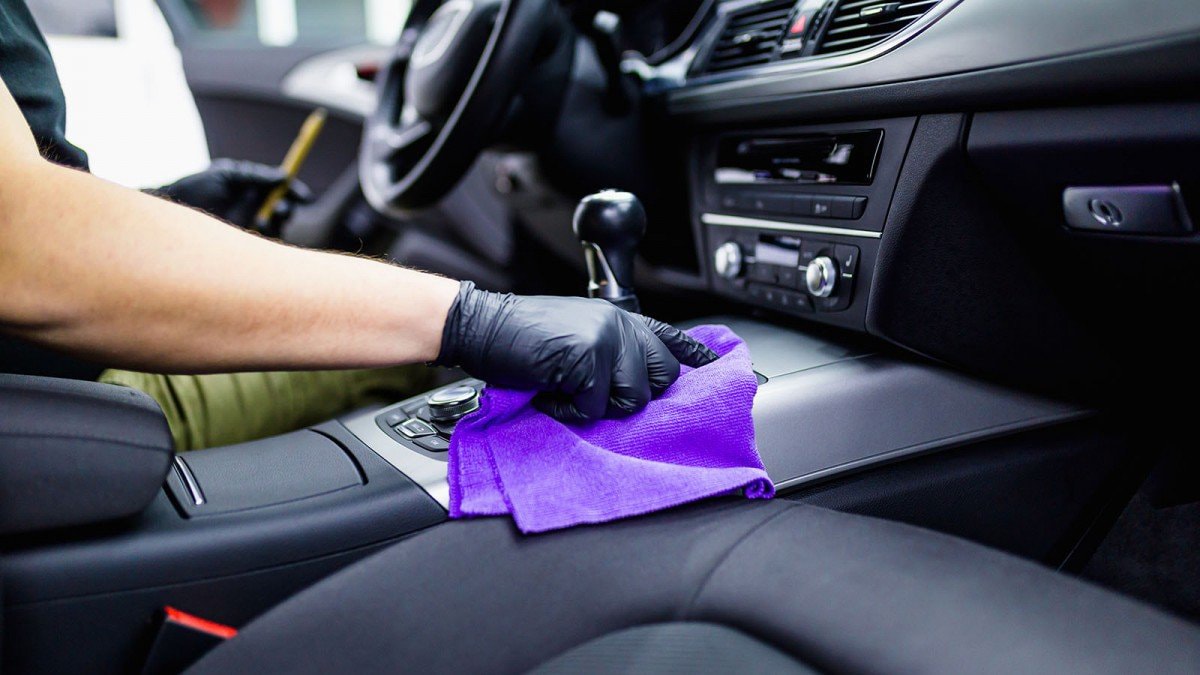 Now, more than ever, it's important to keep the interior of vehicle clean and disinfected. At Dellenbach, we follow General Motors' guidelines when sanitizing vehicles and wanted to pass these tips along to you!
General Motors recommends cleaning as directed in the owners' manual; with mild soap and water for most all interior surfaces.
Based on CDC recommendations, and to protect against COVID-19, disinfecting wipes can be used, but do not use scented wipes or wipes containing bleach.

Products like Clorox Disinfecting (non-scented, no bleach) wipes can be used. These wipes have been shown in testing to be low impact on interior surfaces and coatings. Remove excess liquid before wiping surfaces, especially electrical and touch screen components.

Scented or bleach containing wipes can cause chemical attack on interior surfaces and should not be used. Do not use any wipes or cleaners that show color transfer to the wipe or change in appearance of interior surfaces when tested in an inconspicuous location, as those are indicators of chemical attack.
---
Dellenbach Motors works hard to be your trusted car dealership in Fort Collins, Loveland, Windsor and the rest of Northern Colorado. We're family owned since 1965 and offer new and used cars trucks and SUVs in Fort Collins. If you're looking for a Chevy dealership in Wyoming, take the short trip down to Dellenbach. Chevy drivers in Laramie, Wyoming and Cheyenne, Wyoming will enjoy our huge selection of new and used vehicles. We're just south of Colorado State University at 3111 S. College Ave. Fort Collins, CO. See you soon!