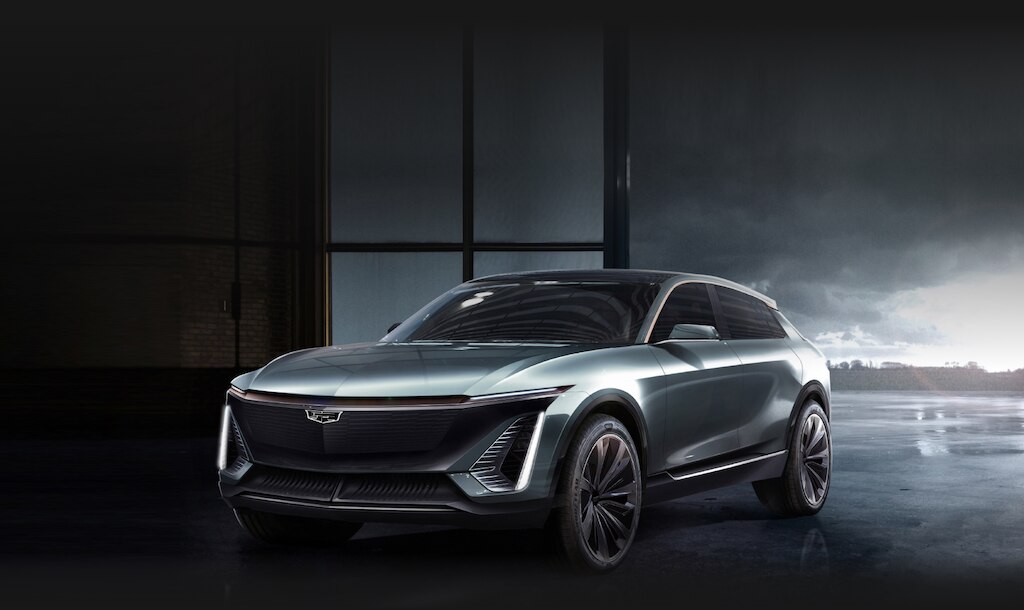 Below are some questions and answers from Cadillac about new models and transition plans to electric vehicles (EV).
---
Q: Why is Cadillac going electric now?
A: Cadillac, like the rest of GM, is committed to delivering a future with zero crashes, zero emissions and zero congestion. Advancements in battery technology and availability of public infrastructure have made it easier than ever to own an electric vehicle.
Cadillac will bring to market the first crossover off GM's all-new modular architecture and will continue to make breakthroughs in autonomous technologies such as Super Cruise. By the end of the decade almost all Cadillacs in the portfolio will be EVs.

Q: What more can you tell me about the Cadillac EV/Lyriq debuting in April?
A: Cadillac's first all-electric crossover will provide the foundation of an entirely new kind of Cadillac. The vehicle will celebrate the next-generation of Cadillac design with inspiring vehicle dynamics. It will be built off GM's all-new modular architecture and will be available in two-wheel or all-wheel drive variants. Additionally, Cadillac's electric portfolio will have names, not alpha numeric designations. We are excited to share more details about the product at the reveal on April 2.

Q: What more can you tell me about the Cadillac Celestiq?
A: Celestiq is a future Cadillac flagship sedan that will set an even higher standard for what a luxury EV experience should be. The vehicle represents the ultimate expression of Cadillac design and technology, with a bold, dramatic presence, and unparalleled refinement and innovation.

Q: Where did the names Lyriq and Celestiq come from? What do they mean?
A: The names are meant to evoke the key characteristics of Cadillac's BEV vehicles. We look forward to sharing more about Cadillac's new naming strategy at the Cadillac Lyriq reveal in April 2020.

Q: When will these vehicles be available?
A: All the vehicles shown during GM's EV Day will be available by 2025. We will share additional information about each closer to production. What we can tell you is that Lyriq the first all-electric vehicle from Cadillac, goes into production in 2022.

Q: Are the vehicles shown at EV Day concepts or are they production intent? When will they launch?
A: All the products shown are part of our product plan and will launch between 2020 and 2025. The properties shown were all pre-production models.

Q: Is Cadillac still GM's lead brand for EVs?
A: Yes. By the end of the decade, most if not all Cadillac models will be all electric.
---
Dellenbach aims to be the electric vehicle leader in Northern Colorado. If you're looking for a car dealership in Fort Collins with a great selection of new EVs, as well as new and used cars in Fort Collins, or used trucks and SUVs for sale, stop by and see us. If you're in Wyoming and are searching for a Wyoming Chevy dealer, consider making the drive down I25 to Dellenbach. We are always happy to serve Chevy and Cadillac shoppers from Laramie and Cheyenne, Wyoming. Visit our lot at 3111 S. College Ave., just south of Colorado State University.