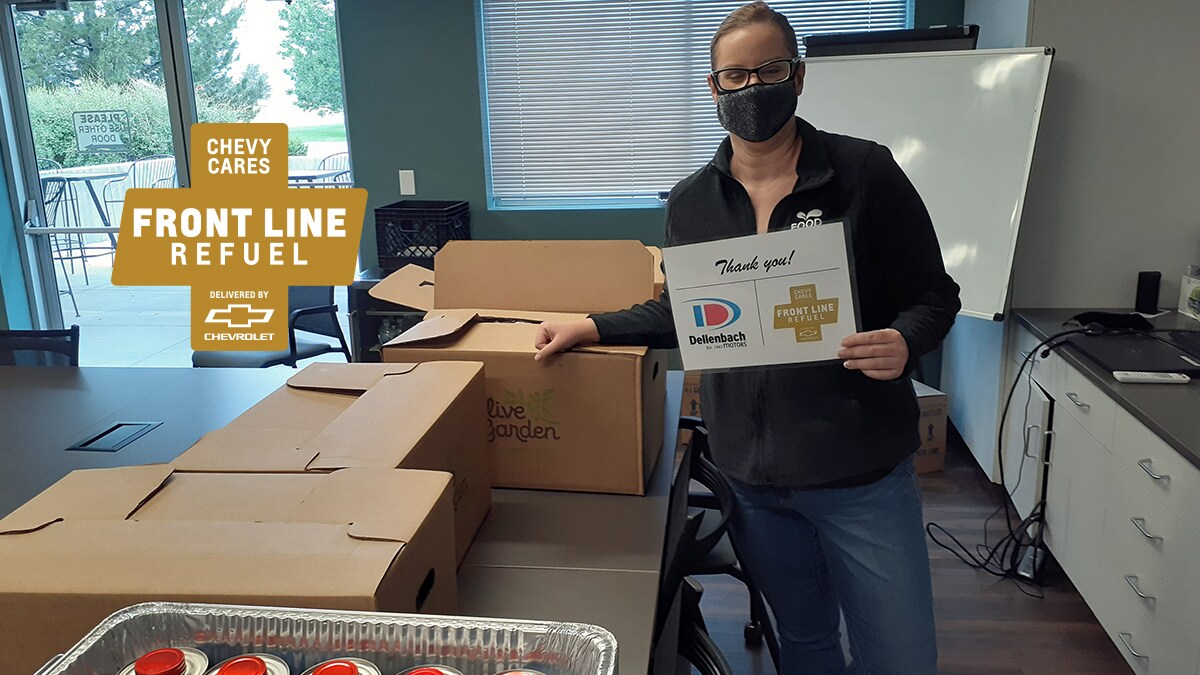 Dellenbach Motors partnered with Chevy's Front Line Refuel Program this Friday to deliver Olive Garden to workers at the Food Bank for Larimer County.
The program helps support workers who have been on the front lines of the COVID-19 pandemic, as well as local restaurants.
In all, we were able to feed 45 Food Bank employees and volunteers!
Thanks again to Chevy and to the Food Bank for all that you do.