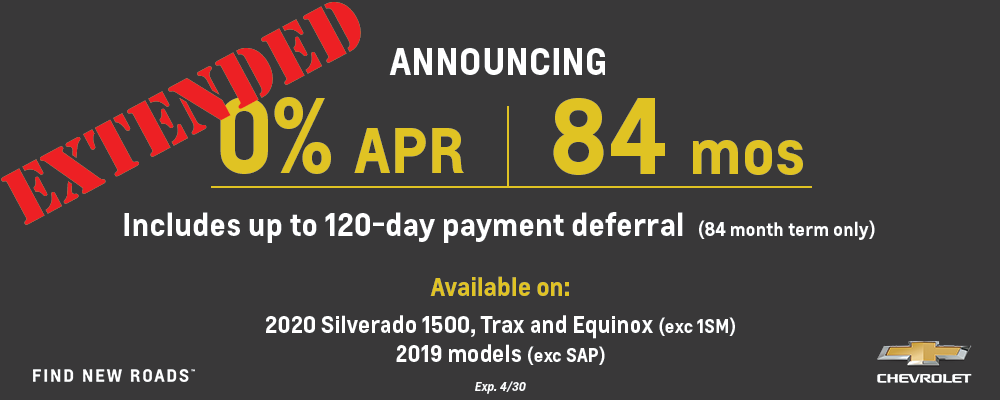 OFFER EXTENDED!

From now until April 30, GM is offering 0% financing for up to 84 months, with the option of a 120-day payment deferral at the 84-month term.
Financing is available on all 2019 models (excluding SAP), in addition to the 2020 Silverado 1500, Trax and Equinox (exc 1SM).
Yes, this is a once-in-a-lifetime promotion that also applies to the 2019 Corvette!
These rates WILL NOT LAST LONG, so don't miss out on this incredible opportunity.

Start shopping now!